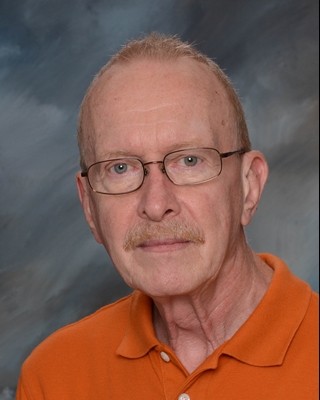 Welcome to my home page where you will find information on what is happening at HCS in the area of technology.  I can usually be found in the lab between 7:30 and 3:30 each week Tuesday through Friday if you need to talk to me or you can contact me via the email link.
| | |
| --- | --- |
|   Catholic Schools Week |   January 26th – 31st |
|   February 13th |   Valentines Day Parties |
|   February 14th |   Professional Development Day |
|   February 17th |   Presidents Day |
Not long ago, on a technology classroom website, I ran across an article that sums up exactly why we provide computer education as part of the curriculum at Holy Childhood.
The Importance of Computer Technology in an Elementary School
By Martine Thomas-Fox
A report conducted by the IT Opportunities in Education Market showed that teachers in elementary schools noticed their students' learning process is significantly richer today, because they integrated technology-based projects in their curriculum. Technology is an important element in grade school curriculum since it helps create a learning environment in which students are more confident and productive as they engage in projects that empower them to take ownership of their education.
Expression
In today's elementary classroom, technology aids expression. Students learn to make visual presentations, design websites for science projects and write book reviews as bloggers. Daily computer use is essential as it helps young learners understand various software tools. Although the software will change before they enter high school, they will have a basic understanding of how various classes of computer tools work.
Information
Technology is an information vehicle that challenges elementary students intellectually by giving them immediate access to information online, such as video of Martin L. King's "I Have A Dream" speech and documents that can be downloaded from the Library of Congress. Technology helps enhance students' worldview as young learners can communicate with students around world through webcams. Technology gives new meaning to research and helps students gain worldly perspectives that are not always captured in textbooks.
Cultivate Skills
Technology can help grade school students cultivate skills that they can carry with them through college and as adults in the working world. Research on the Internet fosters students' analysis and problem-solving skills as they work individually and in teams to gather information and come to conclusions. Computer programming class can help develop critical thinking skills as students learn how to place tasks into a logical sequence and technical skills are developed through students' using various software tools.
Builds Confidence
Mixing technology in the classroom supports learning and builds students' confidence. When students are taught through slide shows or by showing films, the lessons are stimulating; when they access new information online, they feel motivated; and when they learn new software tools, they are empowered. Incorporating technology in the curriculum gives students a sense of purpose and their attitude toward their education becomes positive.
There is almost always time after projects for the students to link to favorite web sites.  Click on the following link for a collection of my favorites.
HCS has a great Technology Committee working very hard to keep everything up-to-date. At the head of that Committee is our IT Director, John Grawitch. Many hours are put into planning, implementing, maintaining and servicing the technological needs of our school. Without John and the Committee, we would not be able to provide all that we have for our students.
We are blessed to have them all.
Thanks for all you do for HCS.