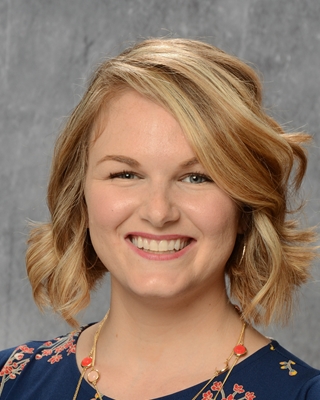 I am very excited to be teaching at Holy Childhood School again this year!
I am a Holy Childhood School alumni and I received my Elementary Education degree from SIUE. My husband, Patrick, and I were married at Holy Childhood Church in 2010. We have three children. Our daughter, Lilly, is in the 2nd Grade and our son, Eli, is in 1st. Our other son, Samuel, is two.
I enjoy spending quality time with my family, traveling, hiking, and trying new recipes.
Aug 21st – Lilly's birthday!!
Aug 23rd – Parish Fish Fry & Live Music 4:30 + (Students MUST bring their own lunch)
Aug 24th – HC Parish Picnic 5:00
Aug 26th – Students MUST bring their own lunch)
Sept 2nd  – NO SCHOOL; Labor Day
Sept 5th – H.O.P.E. (Holy Childhood Organization of Parents & Educators) Meeting; 6:30 in 8th grade room (babysitting available)
Sept 6th – H.O.P.E. sponsored Skating Party at Fun Spot in Belleville; 5:00-7:00
8/19/19
– We have had a great start to the school year and are settling nicely.
-We will start talking more about classroom rules this week and get some more order to our routine. Our class rules are posted in the classroom.
– They are learning to take out their blue folder and put it in their mailbox when they walk in.
– If your child will be absent, please call the office to let us know.
– If you haven't already done so, please download the classdojo app and enter the code given on the fliers last week.
THIS WEEK'S FOCUS
LITERACY – We will continue to read "The Kissing Hand" and do activities to go with it.  We will continue to do "Morning Message" & "Mr. Bear" sharing time. We will start Learning Centers this week and focus heavily on fine motor skills.
MATH  – We will continue to do Calendar Math where we count to the given day, count days of school, and graph weather.
SOCIAL/EMOTIONAL – We will start to discuss our classroom rules. We will continue our good manners by saying, "Yes, please" and "No, thank you".
RELIGION – We will do Ch. 1 in religion.
abcya.com
makemegenius.com
starfall.com