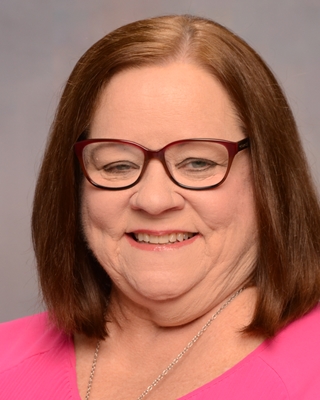 Welcome to the World of Music! I am so very happy to be here as a permanent teacher. I began as a Substitute teacher at HCS in 2012. I quickly fell in love with the students and faculty! I was thrilled when the music position was offered to me. I have a Bachelor's degree in Vocal Performance and Music Education K-12, Vocal and Instrumental. I have previously taught music at two Catholic elementary schools, both in St. Charles, MO, for a total of 33 years. Sharing the gift of music with children is one of my greatest joys!
I currently live in Trenton,IL. I have two children and two step-children. I am so excited to tell you that I am a Grandma to one boy and two girls! My name is rather a mouthful, but I promised my children, after their daddy passed away, that I would always be a McCuddy and I also proudly use my present husband's name of Bonsall. I use Mrs. McB here at school to make it a little easier, especially for the younger students. One of my favorite pastimes is being in The Heartland Community Chorus. We practice in Highland, IL and perform several times throughout the year. We are always looking for new singers!
I look forward to sharing this musical journey with the students at HCS!