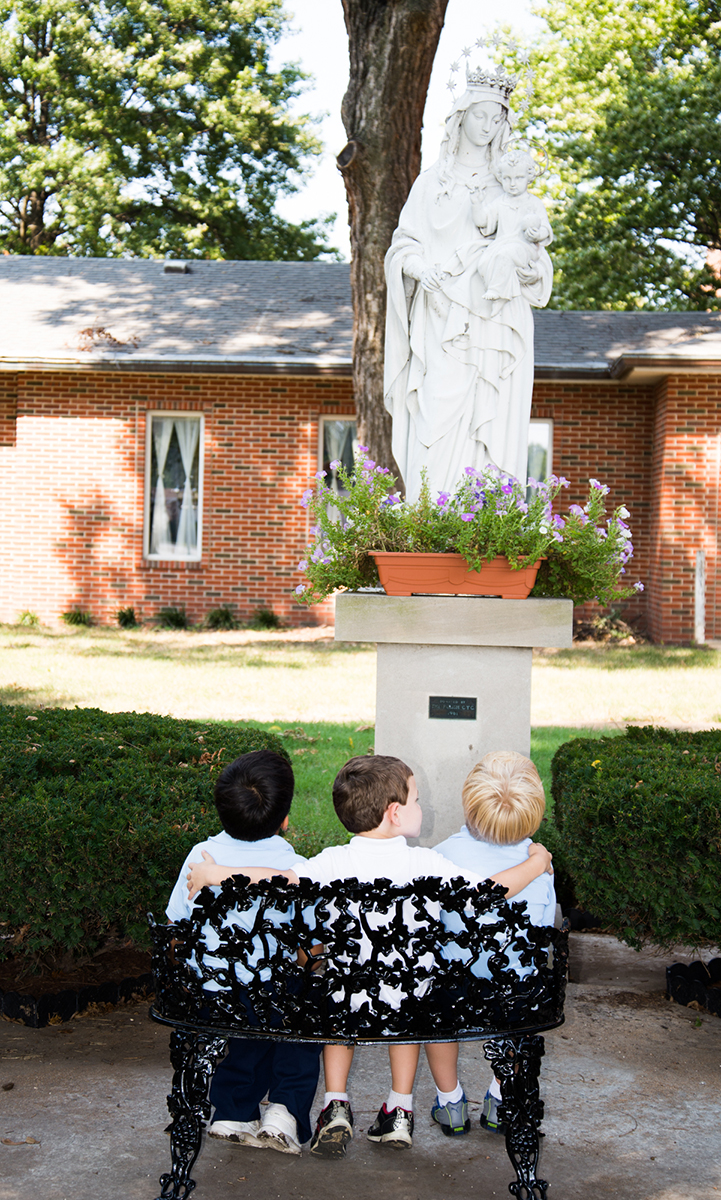 The reason for the existence of Holy Childhood School is to offer to the parents and children a Catholic-Christian School, a school where the philosophy gives direction to every part of what happens in the educational program.  The key word is philosophy.  The philosophy is based on the belief that Christ is the reason for this school.  He is the unseen but ever present teacher.  He is the model of its faculty and the inspiration of its students.  Holy Childhood is the extension of the Church's work, of spreading the teachings of Our Lord, Jesus Christ.  Hence, the philosophy directs the school's total curriculum.  We proclaim the Gospel of Jesus Christ to promote the highest ideals, to encourage community service, and to prepare our students for the challenges of life in this culture.
Consistent with the Mission of Our Parish, our school strives to spiritually form your child by helping them…
Through formal religious instruction as well as through the integration of the faith dimension into each and every academic subject area and social activity, our school strives to know Christ.
Through participation in the sacramental life of the Church as well as through the constant guidance of the Holy Spirit within our community, our school strives to love Christ.
To
Bring Others to

Christ
Through our witness as well as in answering the call to serve and help those in need within our community and abroad, our school strives to bring others to Christ.