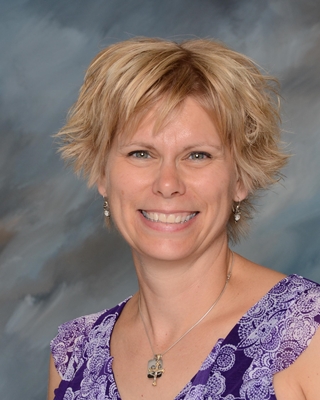 My name is Jody Cozzi, and my family has lived in Mascoutah since 2011. My family loves Mascoutah so much that my husband retired from the AF, and we continue to live in this fabulous community! I have been teaching 3 yr old Preschool at HCS since 2013.  I have four children Melanie, Cas, Avery, and Leo.  All four graduated from HCS. Melanie is a Nurse in Denver, Cas is in fourth year Seminary, and Avery is a Sophomore at Benedictine College, and Leo is a Sophomore at MHS. Also a part of our family is Dixie, our 9 yr old dog. I feel so very blessed to teach at HCS! Students are incredible and there's no place I'd rather be!
December Upcoming Dates and Events:
• 3rd Wesley's Bday
• 6th St. Nicholas Feast Day
• 8th Make Up Hearing and Vision Testing
• 9th Spaghetti Dinner (Athletic Fundraiser)
• 12th Franklin's Bday
• 16th Christmas Concert 7pm (K-4)
• 20th Visit from Santa /Christmas Party 10:15
• Dec. 21st-Jan. 4th Christmas Break (see you Jan 5 )
• 22nd Korbyn's Bday
We are learning all about being in Preschool! It takes hard work to learn so many new things, but with these smart children, it'll be a breeze!
Here's what we practice everyday:
Walking in a straight line-following the person in front of us
Names of friends in class
Listening during story time, circle and calendar time
Sharing with our friends
Keeping our hands to ourselves
Our themes for the school year:
Sept-Oct: Family and Pets
Nov-Dec: Down on the Farm
Jan-Feb: Baby Animals
Mar-Apr: Rhymes and Tales
May: Mother's Day/Father's Day; Wrapping Things Up!
Here's what we are focusing on all year:
Number Recognition (1-10)
Uppercase Recognition (Review of letters)
Colors and Shapes (Review of shapes/colors)
Writing our names (please also work on this at home)
Fine Motor and Gross Motor Skills
How to hold our pencils, crayons, scissors, and markers (also work on this at home)
Learning the Days of the Week/Months of the year
A Day in the Life of a Preschooler
8-845          Wash Hands/Open Play/Individual Instruction/Clean Up
845-9          Calendar/Prayer-Days of the Week/Months/ABCs/Story
9-920          Bathrooom/Snack
920-945      Recess-Outside/Gym
945-10         Bathroom
101015         Morning Mtg (theme instruction)/Songs/Religion                                                     Library (Thursday)
10-1040       Craft/Activity/Bathroom
1040-1055   Clean Up/Ready to go home!
You can also learn more here with the ABC's of Holy Childhood Preschool 3 Year Olds.
We use Mother Goose Time Curriculum for academics and Benzinger Curriculum for Religion.
Check your Dojo App on school days for updates, pictures, and videos.