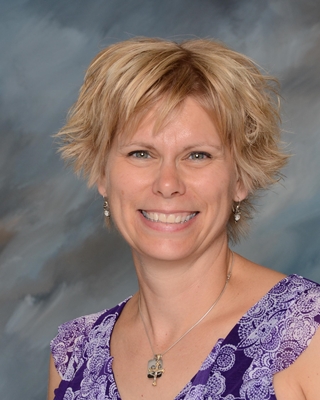 My name is Jody Cozzi, and I have lived in Mascoutah for 6 yrs. My family loves Mascoutah so much that my husband retired from the AF, and we continue to live in this fabulous community! This is my fifth year teaching at HCS.  I have four children Melanie, Cas, Avery, and Leo.  Leo attends HCS. My other three graduated from HCS. My oldest is a freshman in college and my other two older two go to MHS. Dixie, our 4  yr old dog, is also a part of our family. I feel so very blessed to teach at HCS! Students are incredible and there's no place I'd rather be!
December
6th HOPE Christmas Party 630pm Babysitting Available
6th St. Nicholas Feast Day
10th Ryan's Birthday!
13th Jackson's Birthday!
14th Dress Down Day ($1)-The money goes to support our 7th grade class! They are earning money towards their 8th grade trip. This month is Christmas.
19th Christmas Party 10:15
20th Mrs. Dougherty Birthday
19-Jan. 3 Christmas Break
We are learning all about being in Preschool! It takes hard work to learn so many new things, but with these smart children, it'll be a breeze!
Here's what we practice everyday:
Walking in a straight line-following the person in front of us
Names of new friends in class
Listening during story time, circle and calendar time
Sharing with our new friends
For September, we are learning about All About Me. We will focus on the letters B and A; numbers 1 and 2; green, and circle. The children will enjoy working and learning about different body parts, body senses, clothing, and staying healthy in this unit.
Here's what we are focusing on all year:
Number Recognition (1-10)
Uppercase Recognition (Review of letters)
Colors and Shapes (Review of shapes/colors)
Writing our names (please also work on this at home)
Fine Motor and Gross Motor Skills
How to hold our pencils, crayons, scissors, and markers (also work on this at home)
Learning the days of the week/months of the year
You can also learn more here with the ABC's of Holy Childhood Preschool 3 Year Olds.
We use Mother Goose Time Curriculum for academics and Benzinger Curriculum for Religion.
Check your Dojo App on school days for updates, pictures, and videos.