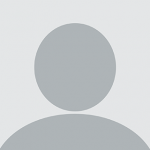 Thank you for choosing Holy Childhood of Jesus School Pre-K Program to begin your child's education! By choosing to send your child to our Pre-K Program, you can be assured your child will be receiving a quality, faith filled education! We are blessed to have him/her as part of our Holy Childhood School Family!
Our Pre-K Program strives to provide the utmost in religious and academic excellence by providing hands on learning experiences while meeting the needs of the child physically, social emotionally, academically and spiritually. We also strive to nurture their mind, body and spirit by providing our students with a safe, loving environment which will allow them to blossom in their faith, have fun, and have an overall love of learning, all while preparing them for Kindergarten.
We also believe that every child is a gift from God; therefore we will strive to give them the respect, love, and best education to ensure your child will be happy and successful in our Pre-K program.
Our 3-Year-Olds Preschool Program
Holy Childhood offers a 3-year-old program on Tuesday and Thursday from 8-11am. Our teacher Mrs. Cozzi is Illinois state certified, and Catechist trained through the Diocese of Belleville. Mrs. Cozzi provides a positive environment that is loving, safe, and engaging for your child.
We use the Mother Goose Curriculum which provides activities to nurture your child's physical, social, emotional, and intellectual development. Your child grows spiritually under the Benzinger faith program combined with supplemental bible stories and faith-based crafts. Our approach to learning and spiritual growth uses play, imagination, and hands-on activities. In our Home center children learn cooperation with others and the usefulness of proper verbal skills. In our Block center the children experiment with form and balance. Using art allows us to help the children express individuality, experiences, and knowledge. Through a variety of media, the children learn to focus and advance their fine motor and tone manipulative skills.
We encourage supportive relationships between the teacher and families. We use the Dojo app which provides daily communication between the teacher and the family via videos and pictures.
Learn More About Our Preschool Program