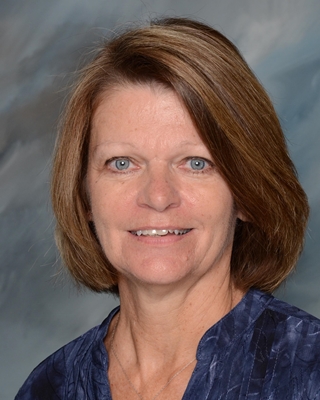 I am excited to be in my 21st year in Kindergarten at Holy Childhood School.
I am married to my husband, John. I graduated from McKendree College. We have three children and three grandchildren.
I enjoy traveling, scrap booking, bike riding, and being with my family.
My mother-in-law, husband and three children are graduates of Holy Childhood School. My granddaughter, Kate, is in the 4th Grade and my granddaughter, Halle, is in 1st Grade at HCS.  Our grandson, Jack,  is two.
October
22-26  Red Ribbon Week
24   Report Cards go home
25 – 26  Parent Teacher Conferences   NO BUS SERVICE
26   Early Dismissal
November
1  H.O.P.E. meeting
12  NO SCHOOL – VETERANS DAY
15  Progress Reports  &  Feeding God's People
20  Special Persons Day
21-25  No School
---
October  18, 2018
In Religion we will talk about The Church Year and Saints.
In Language Arts we will learn the "at" family words
We will talk about bats, spiders and Halloween
In Social Studies we will discuss what it means to be a good citizen.
We will talk about our feelings and emotions.
In Math we will learn about 3-D shapes; spheres rectangular prisms, cones, and cylinders.
Sight Words for the week
8/20  –  I, am, red, zero
8/27   –  the,  little,  one,  blue
9/4  – a,  see,  two,  yellow
9/11 –  is,  have,  three,  green
9/18   and,  like,  four,  orange
9/24  to, my, five, purple
10/1   me, can, six, black
10/8  Review week
10/15  go, you, seven, white
10/22  pink, eight, for, are
10/29  at, it, brown, nine