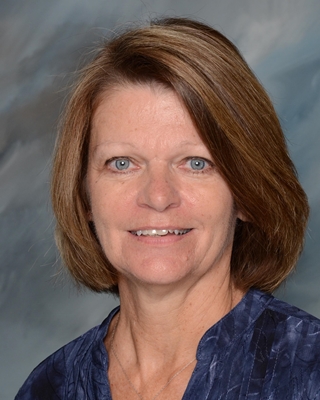 I am excited to be in my 20th year in Kindergarten at Holy Childhood School.
I am married to my husband, John. I graduated from McKendree College. We have three children and three grandchildren.
I enjoy traveling, scrap booking, bike riding, and being with my family.
My mother-in-law, husband and three children are graduates of Holy Childhood School. My granddaughter, Kate, is in the 3rd Grade and my granddaughter, Halle, is in Kindergarten at HCS.  Our grandson, Jack,  is two.
April
23  –  Zoo Field Trip
May
4  –  Kindergarten Mother's Day Mass
11 –  School Picnic
Last Day of Kindergarten
---
April 20, 2018
Religion –  Preparing for our Mother's Day mass
Language Arts –   We will continue to write class books.
We are working on:
rhyming
syllables
compound words
spelling three letter CVC words
working on blends and diagraphs
learning to retell a story
CVCV words using silent e
Math –  
measuring and shapes
ten frames
place value
greater than, less than, and equal to
addition and subtraction
Need to learn our address and phone number.
We go to the school library every Tuesday.
We attend mass every Tuesday and Friday.
We meet with our 7th grade big buddy every Friday.
Sight Words for the week of:
8/28 – 9/1   I,  am,  red,  zero
9/5 – 9/8      the, little, blue , one
9/11 – 9/15   a, see, yellow, two
9/18 – 9/22   have,  is,  green,  three
9/25 – 9/29   four
10/2 – 10/6  review
10/16 – 10/20   to, orange, five, my
10/23 – 10/27  me, like, purple, six
10/30  – 11/3  seven, black, can, go
11/13 – 11/17  gray, for, you, nine
11/27 – 12/1   at, it, pink, are
12/4 – 12/8  and,  no, yes, brown
1/8  –  1/12  we, play, eight, white
1/15 –  1/19  it,  pink,  are,  at
1/23  –  2/2  yes,  brown,  and,  no
2/5  -2/9  up,  down,  look,  here
2/12  –  2/15  said,  he,  she,  of
2/19  –  2/23   out,  come,  where,  find
2/26  –  3/2   there,  help,  his,  her