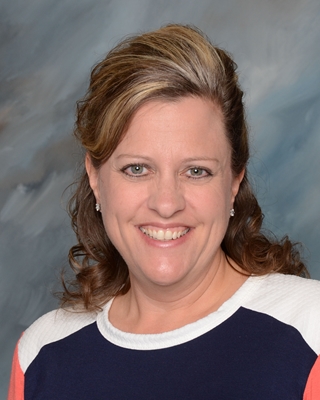 My  name is Judy Schneider, and I am delighted to be your child's teacher this year.  I am a lifetime resident of Mascoutah and both my husband, Tom, and I are Holy Childhood Alumni.  We have been married for 27 years and have three amazing daughters:  Maddie 24, Ellie 21, and Katie 18.
Up until our preschool program started in the fall of 2008, I had been a stay at home mom for 9 years.  Prior to that I taught 3rd and 4th grade at Shiloh School and then taught two years in 1st grade at Laverna Evans in O'Fallon.  I had always said that if and when I was ready to return to the classroom, it would have to be either teaching part time as a preschool teacher or at Holy Childhood where my daughters attended; and now I have both!  I couldn't be more excited to begin this fifteenth year of our preschool program.
Fri. May 19th = HCS School Picnic; have your child wear their Variety Show shirt with jeans and tennis shoes
Mon. May 22nd = 1:30 – 2:30pm "Thank You for Helping Us Grow" with parents & PRE-K's LAST DAY of SCHOOL!
May 8th – 12th
& May 15th – 19th, 2023
These last 2 weeks we will…..
Literacy
Math
Work on 1:1 correspondence
Work on number recognition for #'s 1-10
Use pattern blocks to make the #10
Continue to learn about the #10
Continue to learn about AB, ABB & ABC patterns
Religion
Thank God for our Moms & Dads
Thank God for Mary
Visit The Atrium for the last time
Social Studies
Participate in the School Picnic
Work on our "My Pre-K Year in Review" books
You can also learn more here:  Preschool Handbook 22-23.pdf