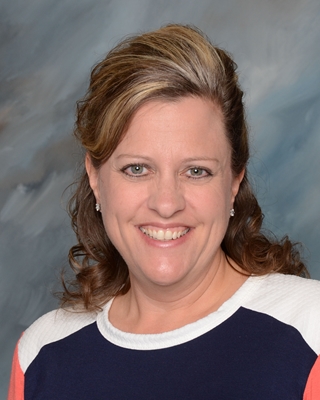 My  name is Judy Schneider, and I am delighted to be your child's teacher this year.  I am a lifetime resident of Mascoutah and both my husband, Tom, and I are Holy Childhood Alumni.  We have been married for 21 years and have three amazing daughters:  Maddie 19, Ellie 15, and Katie 12.
Up until our preschool program started in the fall of 2008, I had been a stay at home mom for 9 years.  Prior to that I taught 3rd and 4th grade at Shiloh School and then taught two years in 1st grade at Laverna Evans in O'Fallon.  I had always said that if and when I was ready to return to the classroom, it would have to be either teaching part time as a preschool teacher or at Holy Childhood where my daughters attend; and now I have both!  I couldn't be more excited to begin this ninth year of our preschool program.
Fri. Aug. 25th= students MUST bring their lunch
Fri. Aug. 25th =HC Fish Fry; 5:00pm+
Sat. Aug. 26th= HC Church Picnic
Mon. Aug. 28th = students MUST bring their lunch
Mon. Sept. 4th = NO SCHOOL; Labor Day
Thurs. Sept. 7st= HOPE/Parents' Club Meeting; 6:30pm
THIS WEEK WE WILL…
Literacy
Continue to read and retell the story of "The Kissing Hand" and do activities to go with it
Continue to have "Mr. Bear" sharing time
Participate in Learning Centers to reinforce Fine Motor Skills
Draw our families
Math
Continue to do Calendar Math where we count to the given day, count days of school, and graph the weather
Social / Emotional
Continue to discuss classroom rules
Continue to learn how to line up
Continue our good manners by saying "Yes Please" or "No Thank You" during snack time
Talk about our voice & how and when to use the different voices that God gave us
You can also learn more here with the ABC's of Holy Childhood Preschool 4 Year Olds.