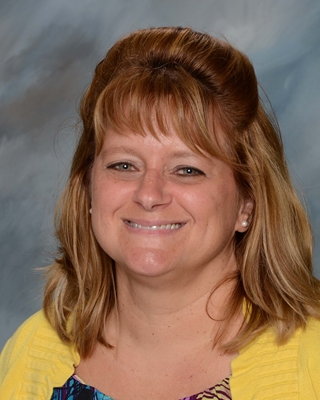 Welcome!  As a parent, I chose this school for its solid Catholic foundation and excellent academics.  As a teacher, I chose this school because I was impressed with its academic rigor when my daughter was first enrolled as a student.
I am a graduate of McKendree University.  Prior to Holy Childhood, I taught for St. Louis Public Schools for 10 years and then was a stay-at-home-mom for a few years after our daughter was born.  Returning to work, in particular joining Holy Childhood, was one of the best decisions I've made.
Monday, March 12:
Tuesday, March 13:  division timed test on 2 facts
Wednesday, March 14:
Thursday, March 15:  Feeding God's People in cafeteria from 7:30-8:00 A.M.; Math chapter 13 test; stations of the cross at 12:35
Friday, March 16: Shurley chapter 5 test; multiplication fact weekly review; division fact test
TESTING DATES ARE SUBJECT TO CHANGE AT TEACHER'S DISCRETION
Math:  Chapter  13 – Exploring Division
Reading:  Rocks in His Head
Science: Chapter 7, Lesson 1 – weather
Social Studies:  Studies Weekly #16 – The Age of Discovery; presidential projects
Religion:  watching the movie Wonder
Shurley:  Chapter 5 – subject pronoun, possessive pronoun, you understood subject pronoun, conjunction
Writing:  five paragraph informative 
Cursive:  capital letters 
  porcupine
afford
morning
argue
apartment
urgent
splurge
circular
search
sharpen
purse
creature
picture
according
tomorrow
pardon
modern
nature
service
surround
unequal
rearrange
incorrect
permanent
emergency                   Bonus Word:  possessive pronouns
All of these words will be written in your child's planner.  With the exception of 21-23, all of these words have r-controlled vowels.