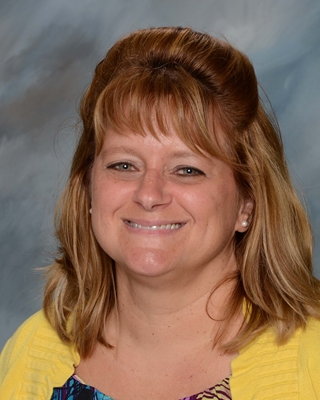 Hello, and welcome to the third grade at Holy Childhood School!  It is an honor to have your child as a member of my class this year.  I am a graduate of McKendree University.  Prior to Holy Childhood, I taught for St. Louis Public Schools for 10 years.  My husband, daughter, and myself live on a nearby farm.   Our daughter is also a student here at HCS, so I enjoy attending Apache sporting events.
Monday,  November 19:  Spelling test; Thanksgiving Feast for grades K-4 from 1:00-2:00 (3rd grade is responsible for vegetables and dip items)
Tuesday, November 20: Special Person's Day    Please meet your child at 8:45 for a light snack and fun activities in the gym and cafeteria.  We will have an all-school mass at 10:00, followed by a short musical presentation.  Dismissal will be from church at 11:30 with your child's special person.
Wednesday, November 21 :  No school for Thanksgiving break
Thursday, November 22:  Happy Thanksgiving
Friday, November 23:  Happy Black Friday to all you shoppers out there!  Otherwise, enjoy the weekend.  🙂
TESTING DATES ARE SUBJECT TO CHANGE AT TEACHER'S DISCRETION
Math: chapter 6 – More Subtraction Strategies with regrouping
Reading: using Readingworks.org for comprehension skills; no test over this
Phonics:    r-controlled vowels
Science: Chapter 2, Lesson 1-  Plant Life Cycles 
Social Studies:  Chapter 2, Lesson 1:  Goods and Services
Religion:  Chapter 6:  The Church Year
Shurley:  Chapter 3 – Pattern 1, consisting of SN,V, Adv, Adj, A, singular/plural nouns, common/proper nouns, noun job box
Writing:  narrative writing – The Mysterious Box
Cursive:   lowercase letters
phone
blame
olive
became
ignite
surprise
beside
supervise
froze
impose
alone
adore
scrape
drapes
awhile
lemonade
underline
include
calculate
behave
juice
music
uniform
peruse
evaporate
bonus word:  differentiate
Each of this list's words (with the exception of 21-23) has an ending of vowel-consonant silent e