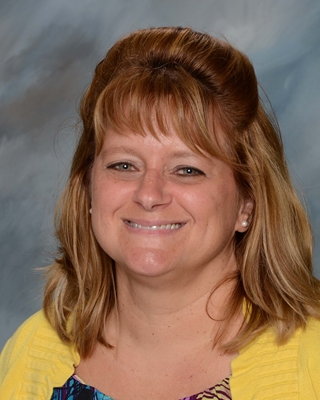 Hello, and welcome to the third grade at Holy Childhood School!  It is an honor to have your child as a member of my class this year.  I am a graduate of McKendree University.  Prior to Holy Childhood, I taught for St. Louis Public Schools for 10 years.  My husband, daughter, and myself live on a nearby farm.   Our daughter is also a student here at HCS, so I enjoy attending Apache sporting events.
Monday,  January 14:  X
Tuesday, January 15:  Reading comprehension and vocabulary test over "How Do You Raise a Raisin"; Spelling test
Wednesday, January 16:  Religion chapter 10 test
Thursday, January 17:  Feeding God's People at 7:30 in the cafeteria; Spirit Wear Day!
Friday, January 18:  Math chapter 8 test
TESTING DATES ARE SUBJECT TO CHANGE AT TEACHER'S DISCRETION
Math: Chapter 8 – tally charts and line graphs; mean, median, and mode
Reading: "How Do You Raise a Raisen?"
Phonics:   suffixes
Science: Chapter 2, Lesson 3:  From Parent to Young
Social Studies:  Chapter 3, Lesson 1 – America's First People
Religion: Chapter 10 – The Church Prays
Shurley:  Pattern 1, consisting of SN,V, Adv, Adj, A, singular/plural nouns, common/proper nouns, noun job box
Writing:  opinion writing – Favorite School Subject
Cursive:   lowercase letters
 puppies
railways
kidneys
hobbies
journeys
memories
keys
varieties
valleys
skies
families
countries
trays
flies
surveys
supplies
delays
parties
essays
candies
always
mountain
slouch
responsibilities
opportunities
bonus word:
Each of this list's words (with the exception of 21-23)