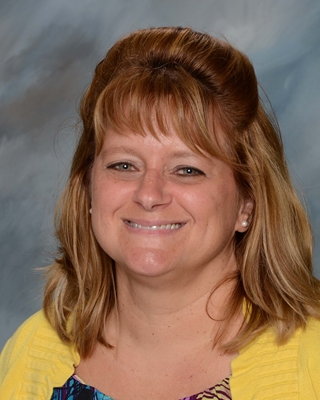 Hello, and welcome to the third grade at Holy Childhood School!  It is an honor to have your child as a member of my class this year.  I am a graduate of McKendree University.  Prior to Holy Childhood, I taught for St. Louis Public Schools for 10 years.  My husband, daughter, and myself live on a nearby farm.   Our daughter is also a student here at HCS, so I enjoy attending Apache sporting events.
Monday,  March 25:
Tuesday, March 26:  3-minute fact test; Science test over parts of chicken eggs
Wednesday, March 27:
Thursday, March 28: stations of the cross in church at 12:35 – all are welcome
Friday, March 29: multiplication 3 minute fact test
TESTING DATES ARE SUBJECT TO CHANGE AT TEACHER'S DISCRETION
Math: Chapter 24 – Geometry
Reading: basal story, "Hottest, Coldest, Highest, Deepest"
Science: Chicken Unit 
Social Studies:  Chapter 3, Lesson 6:  Creating a New Country
Religion: Chapter 17 –  We Worship at Mass
Shurley:  Chapter 7, consisting of  SN,V, Adv, Adj, A, noun job box, conjunctions, (You)SP, compound adjectives, compound adverbs, compound subject nouns, helping verbs, interjections, possessive noun adjectives
Writing:  reading comprehension paragraphs
Cursive:  lower and uppercase letters
allowance
eyebrow
noisy
crowded
fountain
moisten
tower
drowsy
cloudy
chowder
astounding
employ
around
boundary
choice
royal
joining
appointment
boiling
thousand
highest
happier
youngest
cauliflower
enjoyment
bonus word:
Each of this list's words (with the exception of 21-23) have the /ow/ or /oi/ sound.